VenueSeen Enables Businesses to Harness the Power of Niche Social Networks
Easy-to-Use Dashboard Aggregates Location-Specific Information From Instagram, Foodspotting and Foursquare
(April 18, 2012)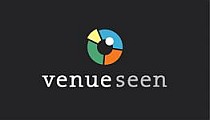 COLUMBUS, OH -- (Marketwire) -- 04/18/12 -- For brands, monitoring geo-tagged, location-specific updates on niche social networks like Instagram was virtually impossible ... until now. Launching on April 17, VenueSeen pulls location-specific content uploaded to Instagram, Foodspotting and Foursquare into one central dashboard. This new service makes it easy for business owners and marketers to identify and interact with the people who are shaping their business's story one photo, comment, tip or review at a time. Click here to start your free 14-day trial.
"From coffee shops and restaurants ... to attractions and retail locations -- photos, reviews and online comments are forming a business's social identity," explained VenueSeen's Brian Zuercher. "If you run a physical location, knowing what's going on in and around it is good for business. And, now all those details -- good and bad -- are being shared online. VenueSeen's dashboard helps you stay 'in the know.'"
VenueSeen's web-based dashboard provides a centralized place for businesses to access this information -- making it easier for brands to show appreciation, respond to suggestions, collect feedback, and identify and interact with online fans. Here's how it works:
Find your location on VenueSeen and add it to your dashboard
Instantly have access to who is posting what about you on Instagram, Foodspotting and Foursquare from your location
Connect and share the passion of fans; build audience engagement; monitor photos, comments, tips and reviews
Share and repost content to Pinterest, Facebook and Twitter
"Facebook and Twitter get a lot of attention, but restaurants and other location-specific businesses will find some of their most ardent supports on niche networks, like Foodspotting and Instagram," explained Zuercher. "VenueSeen makes it simple for a business monitor, connect and engage with their loyal fans. Armed with this geo-specific content, the opportunities for engagement are endless."
VenueSeen is now available here. After the 14-day free trial, pricing for the base account -- access to one location -- is $20 per month. An upgrade for up to 5 locations is $40 per month. For establishments with multiple locations or agencies with multiple accounts, contact us here. To learn more about VenueSeen visit www.venueseen.com.
About VenueSeen:
VenueSeen -- the bridge between a social media management tool and monitoring tool -- pulls location-specific photos, comments, tips and reviews from Instagram, Foodspotting and Foursquare. Identify your audience, interact with loyal fans and visitors, respond to suggestions and collect feedback all from our easy-to-use dashboard. VenueSeen is the second location-based service from Columbus, OH-based FlyMuch, Inc. The first product, also called FlyMuch, is an online community that helps travelers to discover and share their favorite places. VenueSeen is now available at http://www.venueseen.com.

Documents and/or Photos available for this release:
VenueSeen Post to Facebook
VenueSeen Photo Dashboard
VenueSeen Homepage
VenueSeen Photo Detail - Restaurant
VenueSeen Photo Detail - Attraction
VenueSeen Post to Pinterest
VenueSeen Dashboard
To view supporting documents and/or photos, go to www.enr-corp.com/pressroom and enter Release ID: 326873
Contact:
Megumi Robinson
Geben Communication
Phone: (419) 575-5420
E-Mail: megumi@gebencommunication.com


Copyright @ Marketwire
Page: 1
Related Keywords:
VenueSeen, Marketwire, Inc., ,Restaurants,Business,Other,
---